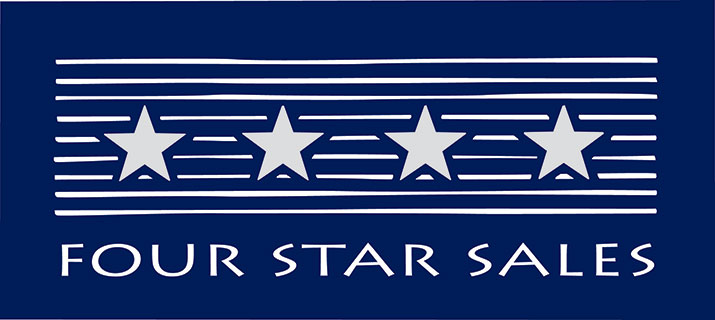 About Us:
In 2002, Kerry Cauthen, John T.L. Jones, Jr., David Greathouse and Dan Kenny joined forces to form Four Star Sales.  Our concept was simple, four horsemen, four points of view, strength in the four corners of the globe.   When we set out to create one of the world's best thoroughbred consignments we decided that we did not want to try to be all things to all people, but rather we decided to work very hard to provide our clients with unparalleled industry knowledge and experience, impeccable service and attention to every detail when selling their yearlings and breeding stock.
Four Star Sales concentrates primarily on the Kentucky market, as well as the Saratoga Select Sale.  From the outset the venture has been a marked success in both the tangible statistics and in the intangible quality of our service.  Four Stars has been a Top Consignor of Yearlings and Breeding Stock each year since we were founded. 
Please visit our website to read more about us.
Annual Sales Attending or Attended:
Keeneland January Horses of All Ages Sale
Fasig-Tipton Kentucky Winter Mixed Sale - February
Fasig-Tipton Saratoga Fall Mixed & Horses of Racing Age - October
Fasig-Tipton Kentucky November Mixed Sale
Keeneland November Breeding Stock Sale
Fasig-Tipton Kentucky July Yearling Sale
Fasig-Tipton Saratoga August Yearling Sale
Fasig-Tipton New York Preferred August Yearling Sale
Keeneland September Yearling Sale
Fasig-Tipton Kentucky October Yearling Sale