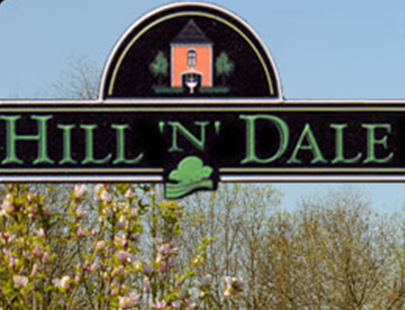 Contact Details:
Director of Bloodstaock Services
About Us:
Hill 'n' Dale Farms was incorporated in Kentucky in 1987. The original Hill 'n' Dale was founded in Canada in 1960 by John Sikura Jr., the father of Hill 'n' Dale owner and president John G. Sikura.
Hill 'n' Dale Farms encompasses 1300 rolling acres of prime Kentucky bluegrass, on the site of the former North Ridge Farm.
Hill 'n' Dale is also the final resting place for the legendary racehorse and stallion Seattle Slew, winner of the 1977 Triple Crown and leading sire of such horses as A.P. Indy, Slew o' Gold, Landaluce and countless others.
Hill 'n' Dale's prime location allows for easy access to the finest veterinary care in the world. We are less than 15 minutes from Rood and Riddle Hospital and Hagyard Equine Medical Institute. We are also a short drive from world-class racing and auctions at Keeneland Race Course, and are close to Lexington Blue Grass AirportHill 'n' Dale also exists in Aurora, Ontario, Canada where it is owned and run by by R. Glenn Sikura. There is a great deal of interdependence between the two farms.
Primarily a commercial breeding enterprise, Hill 'n' Dale Canada is a perennial leading consignor in Toronto and represents many Canadian clients selling in the United States. Hill 'n' Dale Canada has a small racing stable and does a limited amount of select boarding. R. Glenn Sikura is active within the Canadian thoroughbred industry, sitting as a director of the CTHS Ontario and National divisions, the Canadian Horse Racing Hall of Fame, OHRIA, and sits as a trustee of the Jockey Club of Canada.
Annual Sales Attending or Attended:
Keeneland January Horses of All Ages Sale
Fasig-Tipton Kentucky Winter Mixed Sale - February
Fasig-Tipton Kentucky November Mixed Sale
Keeneland November Breeding Stock Sale
Fasig-Tipton Kentucky July Yearling Sale
Fasig-Tipton Saratoga August Yearling Sale
Fasig-Tipton New York Preferred August Yearling Sale
Keeneland September Yearling Sale
Fasig-Tipton Kentucky October Yearling Sale