Submitted by

maintainer

on Wed, 2017-03-29 10:36
Category
Starts
1st
2nd
3rd
Win %
% 1st, 2nd or 3rd
Earned
Avg Earnings per Start
Dirt
12
0
1
1
0%
16.67%
$9,379
$782
Turf
0
0
0
0
0%
0%
$0
$0
All Weather
0
0
0
0
0%
0%
$0
$0
Total
12
0
1
1
0%
16.67%
$9,379
$782
Graded Stakes
0
0
0
0
0%
0%
$0
$0
Black-type Stakes
0
0
0
0
0%
0%
$0
$0
Two-year-olds
0
0
0
0
0%
0%
$0
$0
Claiming
11
0
1
1
0%
18.18%
$9,379
$853
First-time starters
0
0
0
0
0%
0%
$0
$0
Category
Starts
1st
2nd
3rd
Win %
% 1st, 2nd or 3rd
Earned
Avg Earnings per Start
Dirt
11
4
3
1
36.36%
72.73%
$55,455
$5,041
Turf
1
0
0
0
0%
0%
$0
$0
All Weather
0
0
0
0
0%
0%
$0
$0
Total
12
4
3
1
33.33%
66.67%
$55,455
$4,621
Graded Stakes
0
0
0
0
0%
0%
$0
$0
Black-type Stakes
0
0
0
0
0%
0%
$0
$0
Two-year-olds
0
0
0
0
0%
0%
$0
$0
Claiming
1
0
0
0
0%
0%
$384
$384
First-time starters
0
0
0
0
0%
0%
$0
$0
Category
Starts
1st
2nd
3rd
Win %
% 1st, 2nd or 3rd
Earned
Avg Earnings per Start
Dirt
1
1
0
0
100%
100%
$5,400
$5,400
Turf
1
0
0
0
0%
0%
$100
$100
All Weather
0
0
0
0
0%
0%
$0
$0
Total
2
1
0
0
50%
50%
$5,500
$2,750
Graded Stakes
0
0
0
0
0%
0%
$0
$0
Black-type Stakes
0
0
0
0
0%
0%
$0
$0
Two-year-olds
0
0
0
0
0%
0%
$0
$0
Claiming
1
1
0
0
100%
100%
$5,400
$5,400
First-time starters
0
0
0
0
0%
0%
$0
$0
Note: Syndicate list and syndicate statistics have been calculated by equineline
Syndicate Details
| | |
| --- | --- |
| Stable Size: | 3 |
| Number of Owners: | 8 |
| Avg. # of Owners/Horse: | 8 |
| Tracks Currently Racing: | Texas, New Mexico and Louisiana |
Syndicate Bio
Welcome to Longwood Longshots Racing. We aim to form fun and practical horse racing partnerships for the everyday horse racing fan or to any newcomer wanting to check it out. Our affordable partnerships, or syndicates, operated under the protection of an LLC, are designed to provide partners all the fun and excitement of race horse ownership without the cost or risk of full ownership. All the fun at a fraction of the cost!
If you're looking for an affordable way to experience all the thrills of being a race horse owner, you've found it. You don't have to be rich to enjoy the sport of kings, but with Longwood Longshots you'll feel the rush in a whole new way!
Whether you are brand new to horse racing or a veteran owner, you'll find comfort in knowing that every member in Longwood Longshots is given the chance to compete at a fraction of the cost. It does not matter if you are a fan of the sport, a handicapper or just a horse lover. You will fall in love just as I did a long time ago posing in my first winner's circle picture. Our partners receive prompt and frequent updates on their horses, a monthly newsletter with updates on all our horses and regular, easy-to-understand financial statements and reports. 
This is my first year operating Longwood Longshots Racing LLC, my goals are to make sure every member enjoys it as much as I do, so they spread word with great endorsements. While our buy-in prices will be value-oriented, our customer service will not. Our partner communication, trustworthy business dealings and partner education/assistance will be the key to Longwood Longshots Racing success.
We will offer racing in Texas and Louisiana. Please check the LW Available horse page for details or email us for loose share availability.
Are you ready to meet me in the winner's circle?
| | | | | |
| --- | --- | --- | --- | --- |
| Horse | Sex | Current Earnings | Best Win Race Class | Best Win Stake |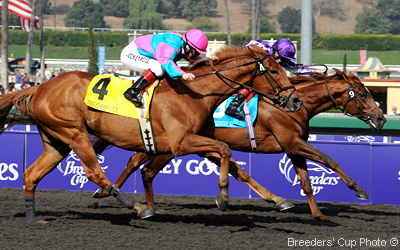 | | | |
| --- | --- | --- |
| References Name | # Horses Trained | Best Horse Trained |