Submitted by

admin

on Mon, 2012-09-10 10:05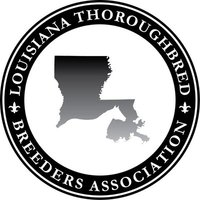 About Us:
The Louisiana Thoroughbred Breeders Association evolved from a small group of horsemen who united in 1963 when only 142 Thoroughbred foals were registered in the state. Under the leadershipof Andrew L. "Red" Erwin and State Senator B. B. Rayburn, this group was successful in having legislation passed that created an incentive to breed Thoroughbreds in the state. Since that time, the Thoroughbred industry in Louisiana has grown to become one of the state's top industries.
Through the efforts of the LTBA and the implementation of the breeding incentive program, Louisiana-breds have flourished. Foal production in the state has climbed, reaching an apex in 1984 of nearly 2500 foals. However, just as other states have experienced the economic ups and downs of the racing and breeding industry brought about in the 1980's, Louisiana, as well, saw a drop in foal production with 1246 foals registered in 1994. Since then the foal crop has been on a steady incline that will see more than 2500 foals born in Louisiana in 2008. Increased purses at the state's racetracks and an increase in better quality horses have resulted in higher prices for horses and have given rise to increased interest in racing and breeding horses in Louisiana. This year's Breeders Sales Company of Louisiana Yearling Sales reported the only yearling sale in the country that was up compared to last year's sale with accredited Louisiana bred yearlings averaging more than $12,000 for the first time ever in Louisiana.
In 1991, the LTBA in conjunction with the state's Quarter Horse breeders launched Louisiana Champions Day at Fair Grounds. As an 11-race showcase for the state's best Thoroughbreds and Quarter Horses, the event attracts local and regional attention as well as national attention from over 200 out-of-state simulcast locales. We have now added state bred days at every track in the state. Delta Downs has Louisiana Premier Night in February, Evangeline Downs features Louisiana Legends Night in conjunction with the July 4th weekend and Louisiana Downs conducts Louisiana Downs Champions Day in August. All of these days are restricted to accedited Louisiana bred horses and offer a full card of stakes races.
Louisiana's racing and breeding industry plays an important role in the state's economic well-being and contributes a significant source of state revenue. The combined impacts of both racing and breeding and their related industries generates nearly $1.2B million annually and employs nearly 12,000 people.
Purse Supplement in Open Races:
Accredited Louisiana Breds race for additional monies in open races. These monies are referred to as Accredited Louisiana Bred Slot Supplements. The size of the supplement is based on the type of race and the purse.
Owners Awards:
Accredited Louisiana Breds race for higher purses than out of state breds due to purse supplements for accredited Louisiana Horses
Breeders Awards:
20% of purse earned for Accredited Louisiana breds finishing 1st-3rd at any track in Louisiana or in a qualified stakes race outside the state
18% of purse earned for Louisiana breds sired by non-Louisiana stallions
Stallion Awards:
Are paid to eligible stallions for their accredited Louisiana bred finishing 1st-3rd in allowance, handicap, or stake races in Louisiana as well as qualified stake races out of state. This is done on a pro rata basis based on a total of $900,000 to be distributed annually
Out of State Awards:
$400,000 dedicated annually for worldwide breeders awards. This money is paid proportionally to accredited Louisiana breds finishing 1st-3rd anywhere outside the state of Louisiana.
Note: Notification required by December 31 for any out of the country horses.
Breed-Back Rule:
Yes, see Part C of the by-laws of the Louisiana Thoroughbred Breeders Association
Distribution Purses:
Over $27 million to accredited Louisiana breds in 2019.
Distribution Awards:
Nearly $21.5 million paid in Breeder, Stallion, and purse supplements in 2019.
Registration Fees:
Mare Registration Fee for members $50; Accreditation Fee for members $75; Stallion entry or change of ownership $50; Stallion Registration $20, if you wish to participate in the Stallion Award program the fee is $200 for stallion Registration.